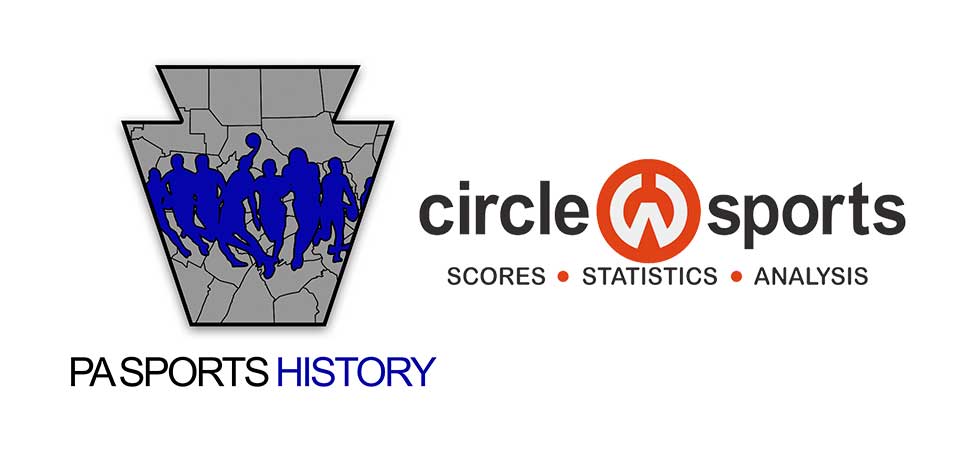 2022 PIAA State Track and Field Championships-Day 2
By: Brian Ingalls | PA Sports History | May 28, 2022
The 2022 PIAA State Track and Field Championships are now complete. Here is the results for the D6 Athletes in Day 2.
3200m AA Girls:
2nd-Delaney Dumm-Forest Hills (10:46.05)
18th-Morgan Hess-Juniata Valley (11:51.06)
20th-Julia Dill-Westmont Hilltop (12:06.74)
3200m AAA Girls:
5th-Kylee Cubbison-Mifflin County (10:38.82)
3200m AA Boys:
13th-Tyler Rader-Huntingdon (9:41.18)
18th-Chad Muckey-Philipsburg-Osceola (9:51.03)
22nd-Dillon Green-Marion Center (10:01.60)
100m Dash AA Boys:
4th-Evan McCracken-Richland (11.21)
4x800m Relay AA Girls:
1st-Central Cambria (9:30.53)
5th-Marion Center (9:49.61)
18th-Purchase Line (10:19.16)
4x800m Relay AAA Girls:
3rd-State College (9:28.25)
4x800m Relay AA Boys:
9th-Central Cambria (8:18.17)
11th-Penn Cambria (8:25.95)
19th-West Branch (8:44.33)
4x800m Relay AAA Boys:
1st-State College (7:45.36)
300m Hurdles AA Boys:
7th-Hunter Shawley-Bellwood-Antis (40.32)
800m Run AA Girls:
9th-Abigail Stitzer-Penns Valley (2:20.54)
12th-Abigail George-Central Cambria (2:22.35)
13th-Reagan Ryen-Marion Center (2:22.71)
800m Run AAA Girls:
22nd-Grace Morningstar-State College (2:21.81)
800m Run AA Boys:
11th-Cody Roberts-Central Cambria (2:01.27)
18th-Aiden Lechleitner-Central Cambria (2:06.14)
800m Run AAA Boys:
18th-Sean Adams-State College (1:56.24)
200m Dash AA Girls:
7th-Cami Burkett-Portage (26.31)
200m Dash AA Boys:
7th-James Buonaccorsi-Huntingdon (22.49)
4x100m Relay AA Boys:
4th-Penn Cambria (3:27.46)
5th-Central Cambria (3:28.31)
Pole Vault AA Girls:
8th-Lydia Worthing-Bellwood-Antis (10-0)
10th-Alisa Beatty-Huntingdon (9-6)
Shot Put AA Girls:
2nd-Justley Sharp-Homer Center (43-0.5)

3rd-Sasha Garnett-Richland (39-10)
7th-Emily Jackson-River Valley (37-2.5)
High Jump AAA Girls:
17th-Lily Jodon-Hollidaysburg (5-0)
Discus AAA Girls:
23rd-Grace Rizzo-Central Mountain (93-8)
Triple Jump AA Boys:
17th-Owen Irvin-Bald Eagle Area (40-3.5)
18th-Owen Winter-Southern Huntingdon (40-2)
21st-Carter McDermott-Penn Cambria (39-7)
Long Jump AAA Boys:
2nd-Jake Adams-Altoona (22-2.75)
Javelin AAA Boys:
1st-Josiah Sechler-Mifflin County (184-9)
14th-Ethan Stroup-Altoona (167-7)
Triple Jump AA Girls:
13th-Hayden Mark-Huntingdon (35-6)
21st-Delaney Yost-Richland (32-8)
24th-Natalie Saltsgiver-Tyrone (32-2.5)
Long Jump AAA Girls:
2nd-Shannon Mullin-State College (18-9.25)
Pole Vault AA Boys:
1st-Logan Gossard-Richland (14-6)
13th-Dylan Andrews-Bellwood-Antis (12-0)
16th-Bridger Blankenbicker-United (12-0)
Shot Put AA Boys:
3rd-Alex Kyle-Mount Union (54-9)
20th-Aidan Thomas-Richland (43-4.25)
21th-Trenton Murphy-Penn Cambria (42-11.75)

High Jump AAA Boys:
10th-Brett Gerlach-Central Mountain (6-2)
Discus AAA Boys:
17th-Mitchell Maher-State College (139-0)
18th-Ethan Stroup-Altoona (135-6)

Top 20 Team Standings AA (Girls)
7th-Homer Center (18pts)
11th-Forest Hills (16pts)
Top 20 Team Standings AA (Boys)
15th-Richland (15pts)
Top 20 Team Standings AAA (Girls)
2nd-State College (24pts)
Top 20 Team Standings AAA (Boys)
14th-State College (14pts)
16th-Altoona (12pts)
19th-Mifflin County (10pts)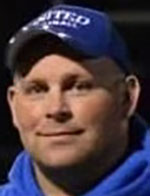 Brian Ingalls
Brian Ingalls is the owner/operator of Pa Sports History. Brian was a multi sport athlete for United High School in Armagh, Pa. Shortly after graduation, Brian joined the military and spent 6 years in the U.S. Army. After his military service, Brian moved back to the United school district. Brian and his wife, Susan, have four children. All four children were/still are involved in high school sports.
Brian has spent most of his life involved with high school sports and has spent the past 20 years researching and collecting schedules, results, and stats for high school sports mainly in the District 6 area.